What Tenants Look For In Outdoor Space - Rental Homes Killeen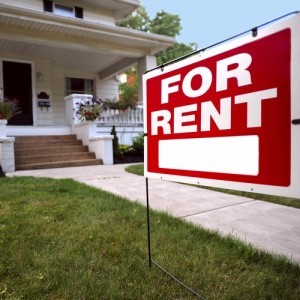 The outdoor aesthetics of a rental property plays a major role in determining how quickly it will be leased. Although indoor amenities are equally important, the outer appeal of your home must leave a good impression on the potential tenants.
Given here are some important outdoor amenities that can help you attract quality and long-term tenants for your rental home in Killeen, TX:
Lawn Space: As it is the first area of the house that a tenant sees it should be well maintained to leave a good impression. A well-kept lawn gives a sense of being welcomed to the prospective tenants who visit your home. A nice and open green area in the front of the house will provide the tenants a place to sit and enjoy quality time with their family.
Improve Curb Appeal: In order to make your outdoor space appealing, make sure you properly mow the lawns, trim plants, clear off the weeds, pressure wash the patio and walkways and apply grout between tiles if required.
Wooden Windows And Doors: Thoroughly clean all the windows and doors using a mild brush and soap. You can also consider repainting to give them a fresh look. Also, make sure to remove all the stains from the windowpanes to give a clean fresh look to your house.
Light Fixtures: If you have installed light fixtures in your front yard, ensure that they are in proper working order. You must clean them and get the ones not working repaired. Avoid using a chemical to clean the lights as it can leave an unnatural coating. Instead, prefer using a damp microfiber clothe and work with a soft hand.
Seating: If you have a seating area in your patio, it must be well organized before the potential tenants visit your property. All the chairs, tables and cushions must be properly cleaned and all stains should be removed. If you have placed an umbrella, do clean it with soapy water.
All the outdoor staging tips mentioned above are extremely light on the pocket but can increase your chances of getting quality tenants.
We, at REAL Star Property Management, LLC, can help you rent your property quickly and efficiently in Killeen, TX. We will use effective channels to market your property, screen the applicants and conduct frequent inspections to ensure that it is well maintained. For more information, you can call us at (254) 935 – 2392.